Akira Gomi
and the World Wide Beauty Project
Akira Gomi is Japanese photographer whose World Wide Beauty project consists of a collection of photographs that show young women (rather than models) and reveal how they look: dressed and undressed.
At this moment, the website (address below) has 83 such portaits, showing women from East and West, North and South. As the following examples (slightly reduced in seize) show, each woman is once shown dressed, four times nude from each side, and twice (larger) from front and back.

I salute not only Akira Gomi for this idea and its execution, but also the women who agreed to be shown like this to everyone in the world with access to the internet.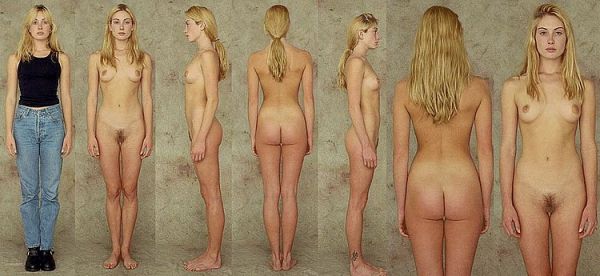 Visit the webpage dedicated to this amazing project, but do not click on any of the images there. A click will not enlarge them but lead you to a website which I do not recommend. The site Canal 96 is very much a Porn Channel - and no wonder that they have categorized Akira's work under the heading strange.